Wed 27 2022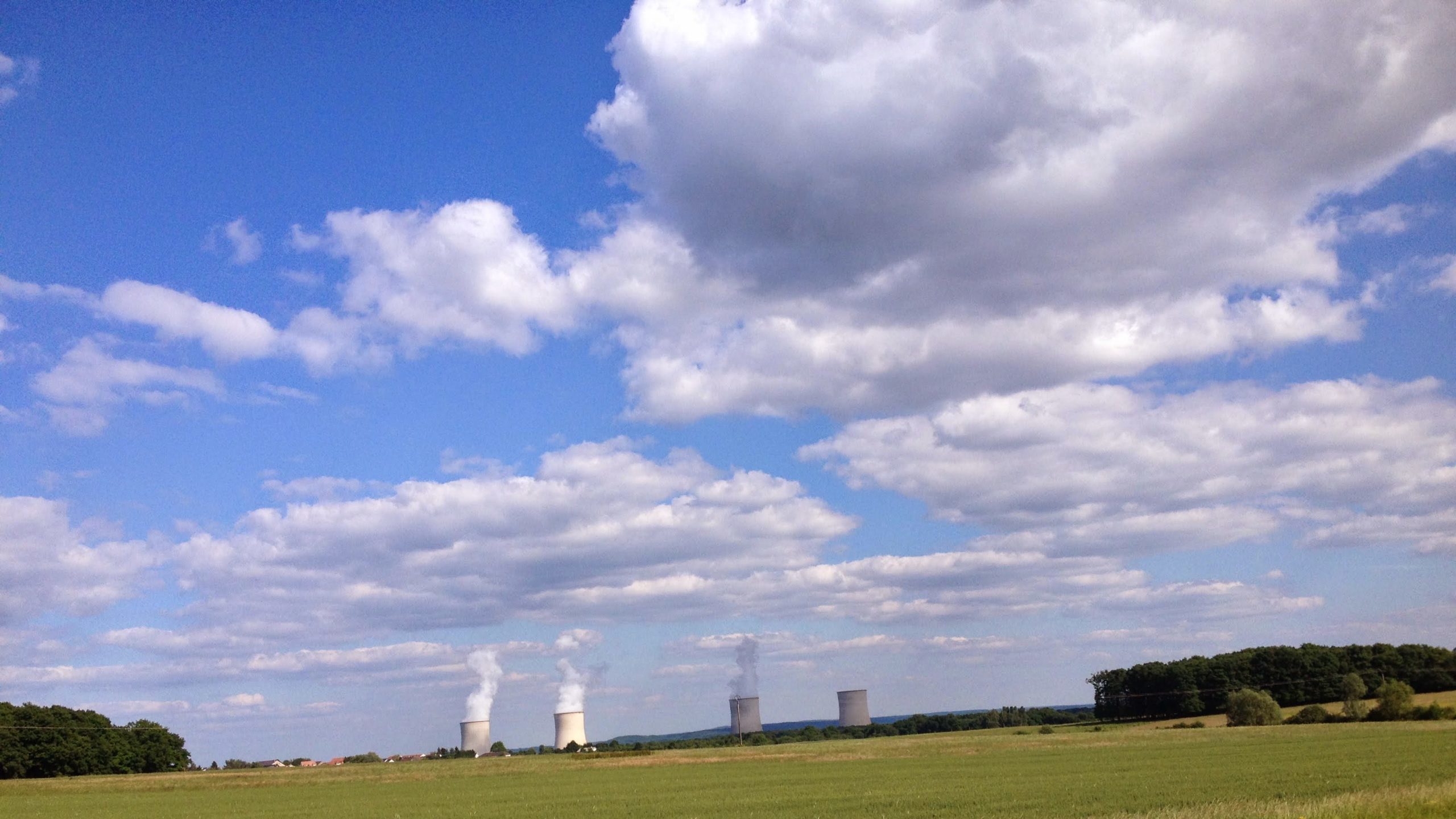 Hot weather – then the reactor suddenly stopped working.
by bernt & torsten
Thick, white smoke comes from a nuclear power plant's cooling towers. From the second, nothing comes. The reactor is shut down for maintenance.
A hot summer knocked out the cooling system on the second reactor. France is an example of how even nuclear power is no longer reliable. The cooling towers are the tallest in France, 190 meters. As we drive into the city, it looks like they are standing next. But when we get close to the giant facility, they are at least 500 meters apart.
Between them are two reactor buildings with rounded cement roofs and a narrow, low tower next to them. Right next to it, the river Garonne flows quietly by. The river is used for the nuclear power plant's cooling plant. But this summer, the water was over 30 degrees. More than two degrees above the maximum permitted limit of 28 degrees.
One of the reactors had to reduce its energy production greatly from 1.3 gigawatts to 300 megawatts.
In practice, the entire nuclear power plant was almost shut down as the second of the two reactors was shut down for maintenance.
This was the same time as France experienced one of its hottest summers in living memory. In the big city of Toulouse, an hour's drive to the east, 40 degrees were measured daily for a period. The air conditioning went to high pressure at the residents' homes at the same time as the nuclear power plant in Golfech delivered almost no power.
This summer's events are proof that nuclear power is not as reliable and predictable as everyone wants to claim. Right now, roughly half of France's nuclear power plants are idle. The reason is that during the covid pandemic, all maintenance was postponed. Now a number of defects have been discovered resulting from delayed maintenance.
One of the points is that it is mainly about rust problems in nuclear power plants that are difficult to remedy.
At the beginning of the summer, the government claimed that the nuclear power plants would only be shut down for four months. Now the repairs turn out to take considerably longer than that. Minimum six months. This means that many reactors will not be in operation during the winter when needed.
Until last spring, the country was Europe's largest exporter of electricity. A role that Sweden has now taken over.
France is the country in Europe that invested the most in nuclear power. There are around 70 reactors spread across the country. But most of them were built in the 1980s and 1990s. They are getting old and require more maintenance to continue operating.
Building new reactors will take at least ten years, maybe 20. France doesn't have that much time. In ten years, France cannot emit more carbon dioxide if France is to meet the climate goals. The only thing that can save France is a substantial expansion of solar and wind power and the development of battery technology.
Today, France has only one offshore wind farm. It has just been inaugurated and will reach total capacity only after the turn of the year. Otherwise, wind power is poorly developed compared to, for example, Germany and Denmark.
Today, nuclear power accounts for 70 percent of France's electricity production.
In France, all the parties on the right in French politics want to completely stop wind power development because it is considered ugly to the landscape.
Even environmentalists have a problem with wind power, as it kills a lot of birds and is a threat to bird species. Environmentalists prefer solar power as a better solution.
The environmental group Negawatt claims that France can manage entirely without nuclear power in ten years if solar and wind power are expanded significantly and, at the same time, invest in energy efficiency and energy saving.
We have to change the way we live and consume.
But the question is how realistic these calculations are. Today, nuclear power accounts for 70 percent of France's electricity production. Solar and wind power together do not even reach ten percent.
France is the only country in Western Europe that has not fulfilled its promises on investment in fossil-free energy promises in the Paris Agreement.
Ordinary French people seem to listen more to President Macron than to the environmental movement. The Greens lost heavily in the election earlier this year, even though the climate issue is so hot.
Some French people prefer nuclear power to renewable energy sources, they see the nuclear industry creates many jobs and that France doesn't have to rely on importing energy from other countries. Solar and wind power are not nearly as reliable.
The bottom line is that people are afraid of higher electricity prices will affect them negatively.
15
July
Sass
Businesses need access to development resources serspiciatis unde omnis iste natus error.
15
July
Marketing
Businesses need access to development resources serspiciatis unde omnis iste natus error.
15
July
Landing
Businesses need access to development resources serspiciatis unde omnis iste natus error.